Ideas Conclave for Better Bengaluru ( ICBB) initiated by students for development in 2015, to bring together a luminary gathering of scientists, academicians, policy decision makers, development managers, environmental activists, public intellectuals, NGOs, RWAs, youth and students, from around the cities city for one specific cause I.e. transformation of Bengaluru to better Bengaluru
About STUDENTS FOR DEVELOPMENT
Students for development is a forum to promote the need for sustainable development in its appropriate vision. In this forum while strongly arguing the case of sustainability, it does not limit itself to the environmental issues like water conservation and management, plastic recycling and forest conservation. It rather focus on the ways of engaging with these issues in a way which can integrate various socio, cultural, political dimensions gets integrated in the holistic fashion. It is the conviction of SFD that without an integrated view the idea of development can be skewed and can be at times hindrance growth of human potential. SFD was initiated to understand, promote and disseminate the right concept of DEVELOPMENT to all the people in general and students in specific.
Why idea conclave 2017?
Namma Bengaluru, the dream destination for many across globe who come with lots of hope of leading a quality life and to live in reality of their own liking. Bengaluru is symbolized as the engine of economic growth and also shares a space with social, cultural and economic experience for ages for its culture and development. The people migrated to Bengaluru are often absurd to the city and due to this namma Bengaluru has renowned by many names such as garden city, silicon city, lake city and this are major roles which contributed in positioning India in global domain .
As due to rapid unplanned urbanization and growth in population and more dependency in technical usage has built up more pressure on the availability of natural resources and infrastructure which have an major impact on living
conditions and quality of life which is a serious threat of city fading its glory and the aura of ' garden city'.
Being a Bengalurean we need to bring out the solution for the profound social instability, critical infrastructure, potential water crises and potential for devastating spread of diseases, hence we need to design and get back the green Bengaluru of the future
Hence by achieving sustainability in urban development of land and resources, improved mobility, economic dynamism, higher environmental quality, safety, security, accesses to urban services and social cohesion.
The ICBB 2017 will be a thought provoking process for the sustainable Bengaluru transformation process. By sharing research findings, experience and success stories from scientists, academicians, policy decision makers, development manager, environment activist, public intellectual, NGOs, RWAs, media, youth and students.
The conclave is expected to further research and policy needs for sustainability, it will also suggest action programs to trap the potentials of urbanization and to address the issues and challenges.
CONCLAVE HIGHLIGHTS
Challenges and potentials for sustainable development.

Swachh Bharath

Management of urban floods

Climate change and its mitigation

Conservation of lakes

Environmental education and public health

Ways to reduce carbon- foot print

Policy reforms and governance for sustainable development
Ideas /models/ concepts enlightening the solutions for issues are welcomed.
The stakeholders can present their plans in the following categories-
Paper presentation

Poster presentation

Street play

Short movies
SCHEDULE OF ICBB 2017
DAY 1
| | | |
| --- | --- | --- |
| Event | Starts at | Ends at |
| Inauguration | 9.30 am | 11.00 am |
| Tea Break | 11.00 am | 10.15 am |
| 1st batch presentation (10 ppt) | 11.15 am | 1.15pm |
| Lunch | 1.15 pm | 2.00 pm |
| Short movie (5) | 2.00 pm | 3.00 pm |
| | 3.00 pm | 5.00 pm |
| Snacks | 5.00pm | ---- |
DAY 2
| | | |
| --- | --- | --- |
| Event | Starts at | Ends at |
| Panel discussion | 9.30 am | 11.00 am |
| Tea Break | 11.00 am | 10.15 am |
| 3rd batch presentation (10 ppt) | 11.15 am | 1.15pm |
| Lunch | 1.15 pm | 2.00 pm |
| Street Play (5) | 2.00 pm | 3.00 pm |
| Orientation (SFD) | 3.00 pm | 4.00 pm |
| Valedictory | 4.00pm | ---- |
WHO CAN PARTICIPATE?
Students, research scholars and other stakeholders from institutes, student activists, NGOs, RAWs, government officials and policy makers are welcomed to attend the event and shoulder the responsibility transforming Bengaluru to Better Bengaluru.
REGISTRATION FEE:
Registration fees will be 200 Rupees for each individual for both delegates and participants.
AWARDS:
Best 3 selected ideas will be incubated, free mentorship for next one year and will be awarded SFD- Swachh Bengaluru Prabari Puruskar. Best 5 plans will be bought into action under the campus 2 community activity of SFD.
REGISTRATION PROCESS AND PRESENTATION
Registration starts from 5th September 2017

Students have to register from the online google forms

Last date for registration is 8th October 2017

Conformation mail to participants – 10th October 2017

Presentation on 13th and 14th October 2017
KEY NOTES FOR PARTICIPANTS
Paper presentation
Number of participants : 1 -2

Time limit : 8+2 minutes

Presentation should be precise with the topic and focused on solutions.
Poster presentation
Number of participants : 1 -2

Time limit : 8+2 minutes

Participants are to bring their own stationery
Street play
Time limit : 15 minutes

Number of participants : 3-10
Short movie
Time limit :5 minutes

Video format : .mp4, .mov
ORGANIZERS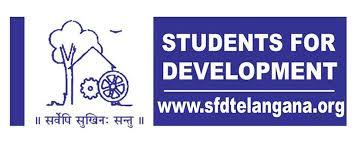 . Student Council Indian Institute of Science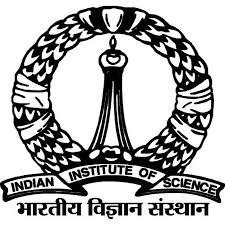 GLIMSE OF ICBB 2016:
Idea conclave for better Bengaluru 2016 was organized in CHRIST UNIVERSITY. There were quiet a good number of 160 entries of which 60 were short listed and the ideas where staged.